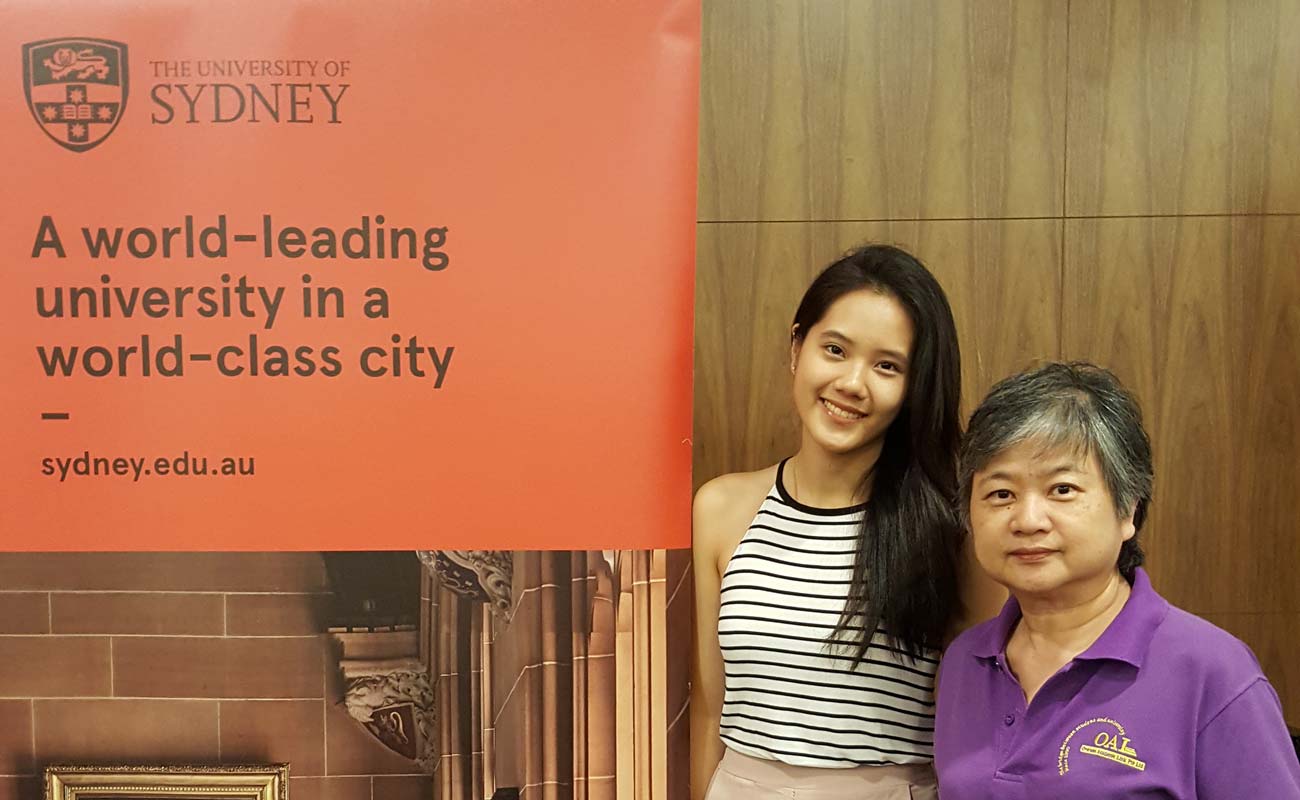 0
Overseas Academic Link Planning the route to your own future
OAL transforms your dream of a university degree into reality.
• Focuses on each student's goals
• Identifies individual aspirations
• Shows you the options
• Secures the offer from the institution
• Organises travel and accommodation
• Keeps in touch through your journey to success

OAL gives you the confidence to go
Your choice of where and what to study is one of the most important decisions of your life. Serene Yong and her team, over 30 years of placing students in institutions of learning, have developed an unrivalled understanding of how to counsel students and their families. Theirs is an absolute commitment to finding the best option for every student.
For a free, confidential, no-obligation discussion of how to achieve your goals, please call +65 62244775 or visit OAL.
Find your way to future success through OAL!
FREE! One-Stop Service For Overseas Studies
OAL offers its student clientele a complete package of FREE placement services.
These include :